Family Photography Special Brisbane. Looking to update your family photos? Look no further! Veronica is an experienced family photographer with a studio in Springfield Lakes, in the South West Brisbane area.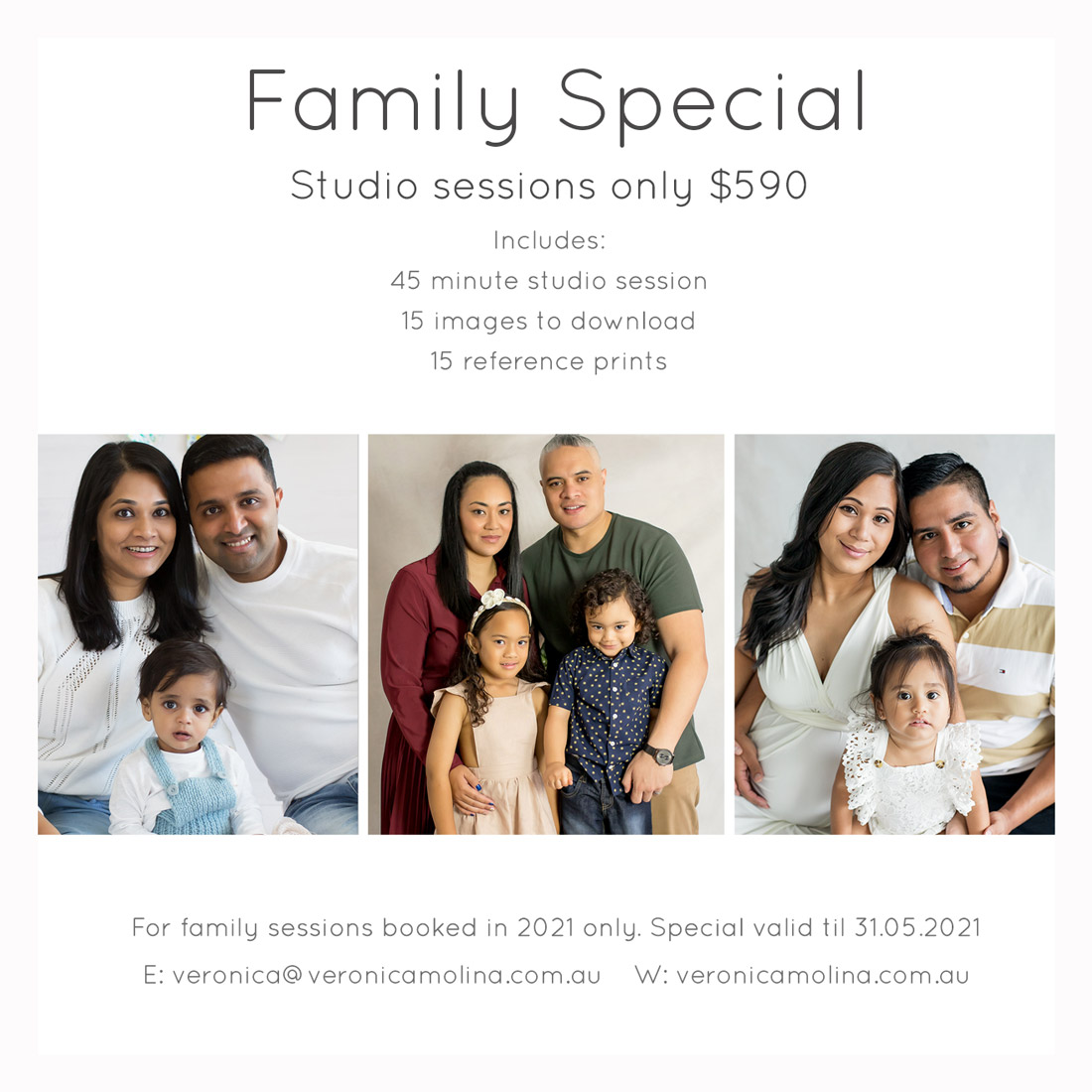 FAQ's
Will my images be edited?
Absolutely yes! Your images will be fully edited when they are presented to you so you know exactly what you are getting.
Do I get to choose the photos I want?
I will narrow your selection down to the best of the best and edit them. From there you will be able to select the images you would like to purchase as part of your package as well as any additional.
What do we wear to our session?
First of all, be comfortable and wear something you like! I recommend you either go with light shades of colours (soft colours), or warm earthy tones depending on whether you want light and airy photos or warm and earthy photos with a darker background.